5 Controversial Advertisements in India
Utpal
Advertisements have got a lot attention. Some managed to gather positive attention while some gathered attention for wrong reasons. There have been some ads that have managed to create controversies. Below are some of the 5 controversial advertisements in India.
VOGUE EMPOWER "MY CHOICE":
This ad campaign managed to create a lot of controversy and also got some criticism from the public. This campaign featured actress Deepika Padukone and it was directed by Homi Adajania. It also had a lot of parody videos and memes made on it. This ad campaign had a good message but somewhere it didn't hit the right cord with some audience thus creating a controversy.
2.
KALYAN JEWELLERS:
Kalyan jewellers came up with an ad campaign with brand ambassador and actress Aishwarya Rai Bachchan which showed a child holding an umbrella over Aishwarya's head. It managed to create a stir of controversy on the basis of child labour and for being rascist.
3.
AIRTEL  4G :
This airtel ad campaign featured that the network had a good internet speed but the public said it otherwise through various jokes and memes on various social media platforms. Thus creating a controversy.
4.
DUREX:
This condom brand had an ad campaign that featured actor Ranveer Singh. The ad went on to be unsuitable for the Indian audience. It created a lot of controversy and it was not seen on the television much. The ad promoted to be safe but the way they promoted was unsuitable.
5.
ANOUK CONTEMPORARY ETHNIC APPAREL :
An ad film by Anouk a contemporary ethnic apparel from Myntra for the first time showed an Indian lesbian couple getting ready to visit(#thevisit) their parents and tell the news. The ad was given a mixed response and created a controversy. Some of the audience found it to be adorable while some found it to be against the morals.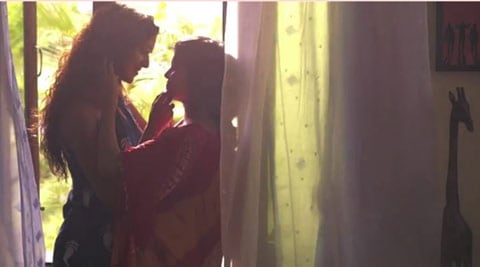 These are the five controversial ads in India. Companies should always keep in mind the likes and dislikes of the customers/consumers, while filming and creating an advertisement.