5 Marketing Campaigns That Turned Out To Be The Worst Of All Time
Utpal
Marketing Campaigns aim to show ads that display the right content and to also let people know about their products and services. Some have managed to gather good reviews while some managed to gather mixed reviews or bad reviews you could say. But there have been some marketing campaigns that turned out to be the worst marketing campaigns ever!.
FAIR & LOVELY:
First in the list is obviously, Fair & lovely. Ad which shows that the girls are already perfect and when they are using the Fair & Lovely cleanup face wash they have it lathered up just on their fingers. No water or face wash is seen on their already makeup perfect faces. Showing only fair girls can get jobs irrespective of their intelligence is racist and stupid.
COLGATE:
Second is Colgate's "Kya Aapke Toothpaste Mai Namak Hai?"( Does your toothpaste have salt?) campaign. This is one of the most hilarious and irritating ad. Featuring actresses Priyanka Chopra and Lara Dutta coming out of no-where just to ask this question. This ad aims to show that  Colgate Active salt can solve the teeth and gum problems which is so not true. So through this ad Colgate makes it to the second position.
AXE:
This Deodorant company projects such a blunder that makes you hit the television screen with your remote!. Women getting attracted to men just because of the scent from these deodorants is non-sense. There are customers that have literally mentioned that the ad is stupid because you cannot woo a girl just by a scent from the deodorant. These deodorant companies need to stop projecting such ads which make no sense at all
See what I am saying?
IIN (Idea Internet Network)
Well, the Idea network really felt that the studies that we do are all a waste because through IIN its different and everything is supposedly easy. There have been a lot of jokes and memes that have spread across the social media based on this ad campaign. There may be some good motives but the way of projection has not really been  that sensible.
AMUL MACHO:
Last but not the least, the ad by Amul macho where a girl is shown hopping from one terrace to another also climbing on a pole just to get a glimpse of a guy exercising in his underpants. The most hilarious part is when the guy catches her watching him, he just gives a smirk! Utter Non- Sense!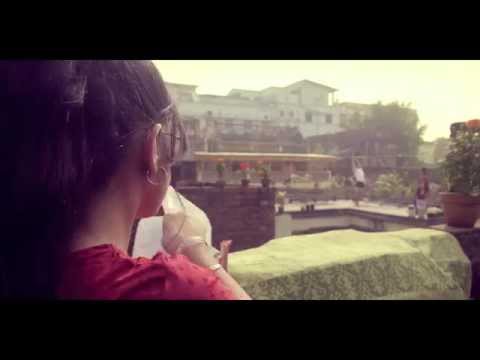 (Not many photos were available related to this ad) In conclusion all I have to say is while creating a marketing campaign see to it that it is in interest of the public that watches it. Keep the sensitivity in mind before filming any type of ad campaign.